This is Charlie!  Isn't she just the cutest puppy?  We thought so too and decided to adopt her from a wonderful rescue organization (Wolf Trap Animal Rescue) back in September 2016.  (Yes, Charlie is a girl – we just liked the name and it fit.)  She has been a joy to our family although her older sister, Abby, wasn't too thrilled with the addition. 
Now Charlie looks like this weirdo – those ears!  We think she is a Terrier/Husky mix.  She is timid and cautious and afraid of many things (we often call her 'Chicken Charlie'), but she always wants to please you.
This is Abby – also a Terrier-mixed mutt.  We rescued her when she was about 6 months old from an abusive environment back in 2012.  She is about 8 years old now, but you'd never know it.  She is an active and tough little dog who is extremely loyal and protective.  She is also very smart and vocal, so she is able to communicate clearly what she wants and often gets it.  Despite her rough start in life, she has turned out to be an amazing family member.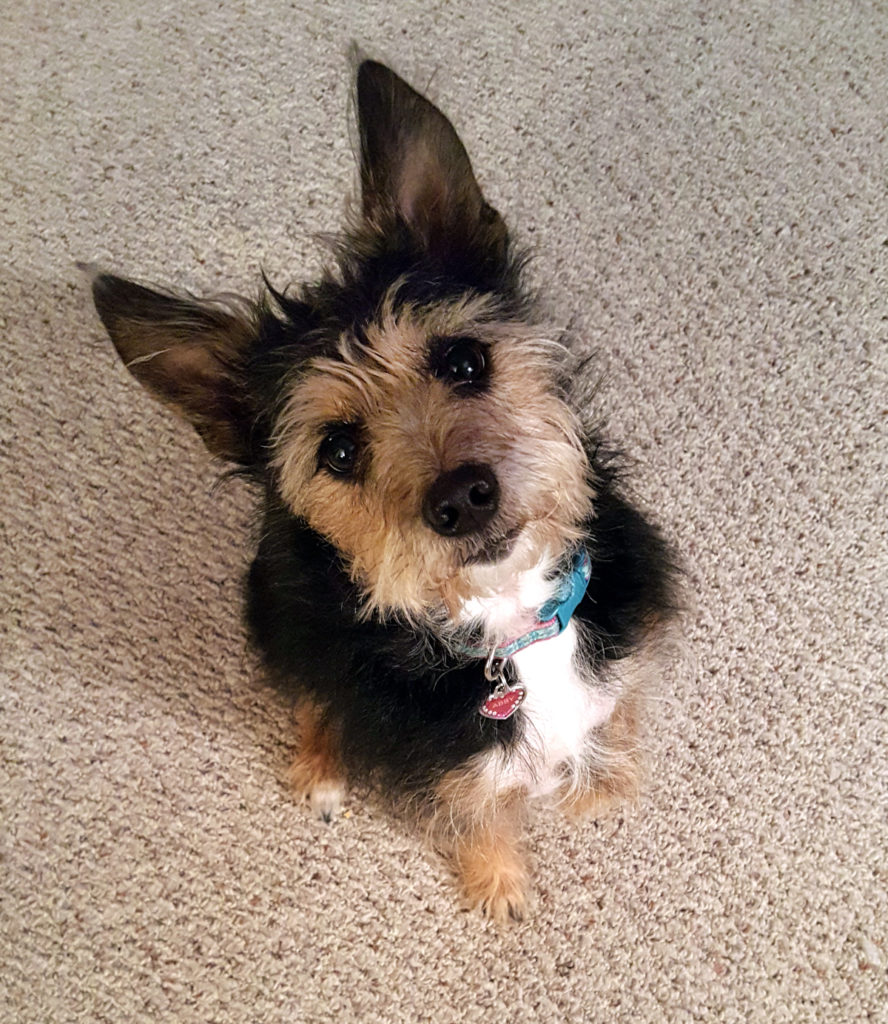 Hope you don't mind this post showing off our most spoiled family members these days.
Maureen